Hi! I'm Sarah Louise, writer, artist, and tea witch of Bright Witch Brews. I craft tea and tales for teatime daydreamers.
I also create magical art and printable products for self alchemy and teatime rituals.
Here's a little more about what you might expect to find here, should you wish to peek through the keyholes seeking magic! ✨
---
Teatime Reads
Marmalade's Love Potion
~ an ethereal fairytale romance novel
I'm in the process of writing a free-to-read novel about a wild and wayward princess raised in the depths of mysterious Faewood.
She desperately seeks the arcane to ensure the destiny of her dreams and the love of the family who abandoned her.
Her (mis)adventures see her tread roads of crystal, traverse fae forests of luminous wonders, cross paths with a mysterious wood witch and her incorrigible woodland companion, and gain surprising new perspectives through the eyes of a beautiful stranger enamoured by her life in the ethereal forest.
---
Tiny Teatime Tales
~ short & sweet stories perfect for a teatime daydream
I craft tiny teatime tales, slices of ethereal, dreamy lore set within the world of Edenwood. Sign up to my email list below and get free teatime tales delivered direct to your inbox!
I also share exclusive teatime tales, extra world lore (including ghost stories!), printable oracle and spell decks, printable art, and daydream rituals for manifestation on my Patreon—all related to the Edenwood Cosmos of my tea tales!
---
Glittering brews for your teatime daydreams
If you're in the mood for a truly ethereal teatime experience, surrender your senses to one of our magical loose leaf tea blends.
All our teas are blended with a dusting of edible glitter for a swirling cosmos in your teacup! Elevate your teatime ritual with an Astral Dreams, a heady black tea blended with lavender and bergamot. Or perhaps a Blue Moon, a sweet berry blend with a magical lunar sparkle.
Visit the Bright Witch shop to view all tea blends, pocket-sized art prints, and magical printable tools for your teatime alchemy!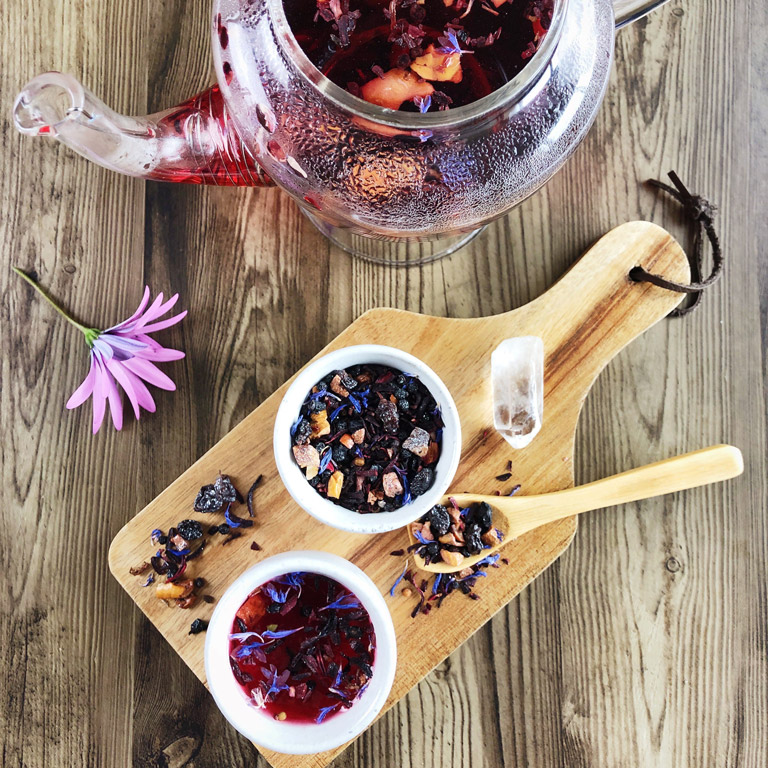 ---